We all have a story to tell, everyone might not think so, but if you dig down deep and find what is unique in your environment or situation the ideas will just flow. This is almost a guarantee. I found this out very quickly, when I needed to keep my end of the deal up to present at Agile Testing Days.
What deal you ask? Well here is a story, a quick story about the deal.
Back in December 2016, when I was so kindly given the opportunity to attend ATD 2016 Agile Testing Days 2016- a Testing Experience of note , I attended a 'Internet of Things' testing workshop during the workshop I met a very bubbly super tester @lisihocke (also check out her cool blog @ www.lisihocke.com). We had to work on a task in that session and I immediately noticed how similar our thought patterns were on solving a given task. After that session I decided to find out more about this 'like-minded' tester during lunch time. It was amazing how much info we shared in such a short space of time. I then decided to trust my gut and hold her to a deal. At that stage I did not know that Lisi shared the same medium term goal as me, that goal being a presentation on big stage at a Testing Conference. So what better way than to promise a paper proposal submission for the next Agile Testing Days -2017. It is quite rare to find someone who jumps to a deal of that scale, especially if it is initiated by stranger from a different continent. I knew then I had found the right person to hold me accountable, and she probably felt the same (I hope :-)) .
After the conference we decided to keep in touch by sharing ideas/trends/topics/happenings in our environment just so that we could learn from each others experiences. My reasoning for this is that I am based in Cape Town, South Africa working for an investment company and Lisi is based in Munich, Germany working for a Tech company focusing on developing  efficient hi-tech solutions for a public transportation system. So I'm sure you can see the learning opportunity in that, right.
In summary here are the benefits I could see immediately from pairing up and learning globally based on my situation:
-pick up on testing/agile international trends and try to bring some of those ideas back to my environment
-share experiences on tools/ methods/ processes that worked/did not work in her environment, and then determine whether it would be feasible to pursue that idea if the need arises in my environment.
-identify areas where we could collaborate and give back to the community either as a pair or individually.
-an easier access to each others testing leaders, mentors and connections (which would previously be very difficult coming from different continents)
-a soundboard for each other on testing related matters.
That is a pretty good case for pairing up don't you think?
This great experience led us to put together a paper proposal on exactly that. How ironic that the very reason we came together to pair up actually became the input to our paper proposal. Cool isn't it ? There is so much more to share on what we have learnt so far and the way we went about doing it,  but I will leave that as an appetizer when "hopefully" our paper proposal for ATD 2017 gets accepted and we can share this and many more learnings to attendees in person.
So in a larger nutshell, that was the deal 🙂
Back to the stories, this had got me thinking as to what ideas and stories I could share to the world. I put my work environment under a massive spotlight and dug down deep to find the uniqueness. That's when the ideas just came flowing in.
So far I have submitted 3 papers for the ATD 2017 conference and have a local test conference Let's Test South Africa 2017 to submit to shortly.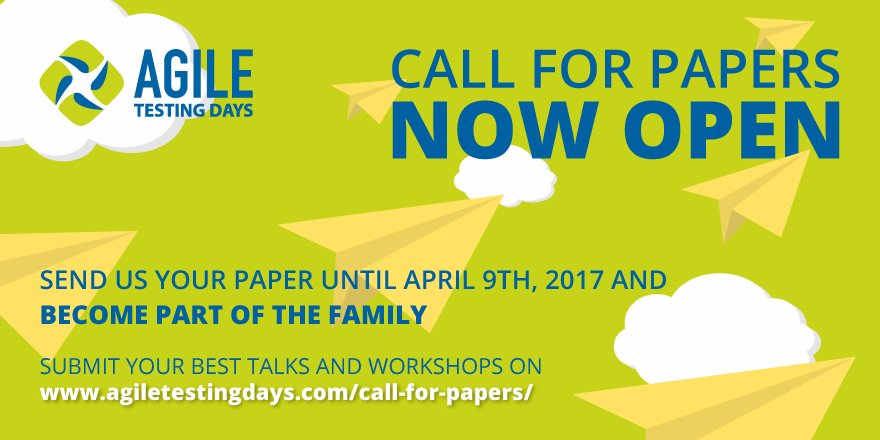 I also got involved along with some colleagues at my work to co-organize Cape Town Testing meetup , which has seen its first meetup held in February to some great reviews.
It doesn't stop there, I am also scheduled to give a basic intro Testing to some budding potential IT newbies in May 2017 @ project codex , so that's directly giving back to the community.
I encourage you all to share your unique story, whether it be at a company presentation, a local testing community event or even on the global stage.
You never know where a simple idea takes you!